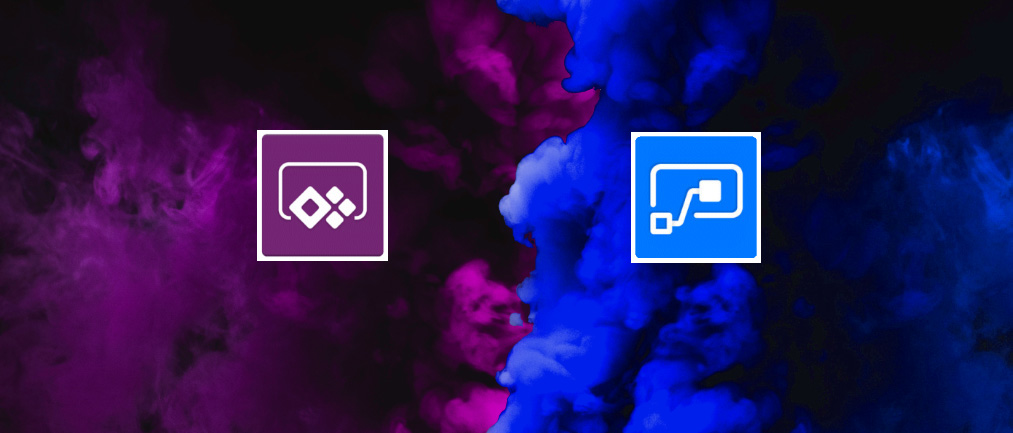 Let us help you integrate PowerApps and Microsoft flow with SharePoint to streamline and automate your business procedures. Among the new SaaS offering, Microsoft flow is aimed to take you to the realm of automation to reduce lead time and increase efficiency. We build custom business apps connecting the entire data and work across the mobile and web. Power Apps & Microsoft Flow replacing (over time) Infopath and SharePoint Designer Workflows.
Microsoft Flow
Microsoft flow is cloud-based application which allowing you to automate workflow across 100 plus applications. The Microsoft Flow app simplifies all your complex tasks within microseconds. Our experts can automates repetitive processes, and takes care of the day-to-day tasks which is too hectic for you to look after with Microsoft flow. We create custom approval processes with a built-in approval button in your emails, integrate the apps on your mobile devices, and use built-in manager hierarchies in Office365.
Our experts can extend Microsoft Flow, to create an even more powerful solutions for your organizations. Some of the example use of Microsoft flow.
PowerApps
PowerApps is a service to build custom business apps connecting the data sources and cloud services to work across the mobile and web. Our developers build web, mobile and tablet business apps which is connecting various data source and cloud services. PowerApps revamp the procedure of form filling, trading, and data entry.
People who are transforming their business with PowerApps
Through PowerApps, Avanade increased the capability to rapidly prototype, iterate, and publish solutions that better connect employees.
The insights gained by utilizing the PowerApps solution goes to the heart of what we are trying to achieve at National Trust.
The Integrated Power Services has seen estimated 15% uptick in productivity since implementing the PowerApps Solution.
To find out more, please contact us at sales@saievolve.com
We create automated workflows between your favorite apps and services to get notifications, synchronize files, collect data, and more